Today, marketers are driving traffic from social media for business growth, and the most popular platform is Instagram. Instagram offers great features that make growing an online business a lot easier. With the help of Instagram features, we can run the business professionally, optimize it and promote the brand easily. Instagram is the best option for marketing, and big brands and companies are taking their business to online mode, especially on Instagram. Instagram features for business can be very beneficial to increase traffic and brand awareness or presence.
Read More: Top 10 Highest Followers On Instagram In India
Four Key Benefits of Instagram Features For Business
Reach Target Audience: With the help of the Instagram feature, it becomes very easy to reach the target audience. You can easily connect with people interested in your industry and field.
Organic Growth Will Get A Boost: With the help of Instagram tools, you can create and promote content in different formats. This will attract more people to your brand. Also, you can bring traffic by giving a link to your website. You can create your community and also join any other brand community. Promote your business by collaborating with business partners or other influencers.
Increase Organic Leads And Sales: Instagram provides the following opportunities to promote a product or brand, which can help you generate organic leads. You can easily convert your audience into your potential customer.
Enhanced Engagement And Relationship With Brand Customers: You can easily convert your target audience into your potential customers. Apart from this, you can also see organic engagement with your posts and videos without payment. You can easily connect with potential customers and strengthen your relationship.
Top 6 Instagram Features For Business Growth
Bio Link
The is to add a link in the bio. Through this, you can easily bring more traffic to your website. The word limit of Instagram Bio is less than the caption, so only specific things related to the brand can be told in it. But you can explain in detail in the caption, so you must add a "Link in Bio" to visit the site for a better experience in every post. This will help a lot in bringing organic traffic to your site.
Instagram Live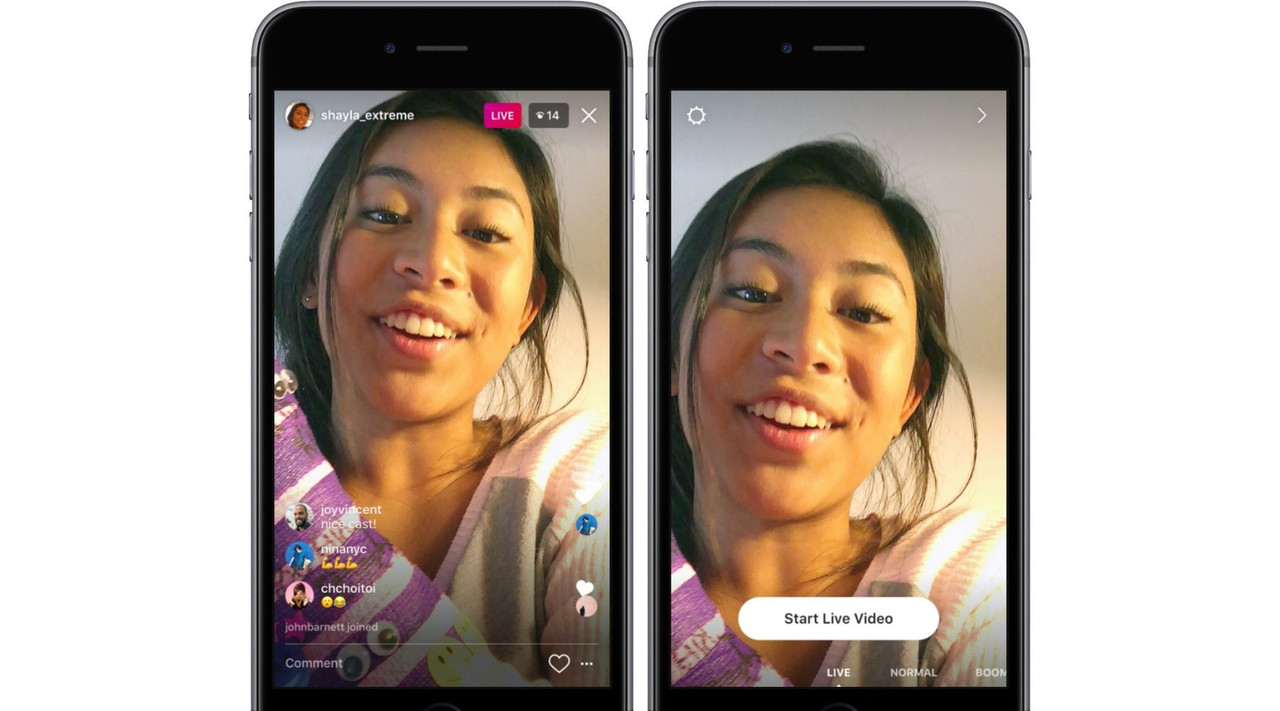 Another Instagram features for business is Insta Live. That is the most effective way to better connect and build relationships with the audience. With Live, you can engage and impact the community meaningfully.
Through Instagram Live, you can give information related to new updates, contests and offers to the audience. It builds a loyal relationship, and when you take their feedback through live interaction, it motivates the brand to improve further. In the end, you can do a question and answer session; this will allow the audience to know more about your brand and whatever their query is, it will be resolved live, which will improve their customer experience,
Instagram Story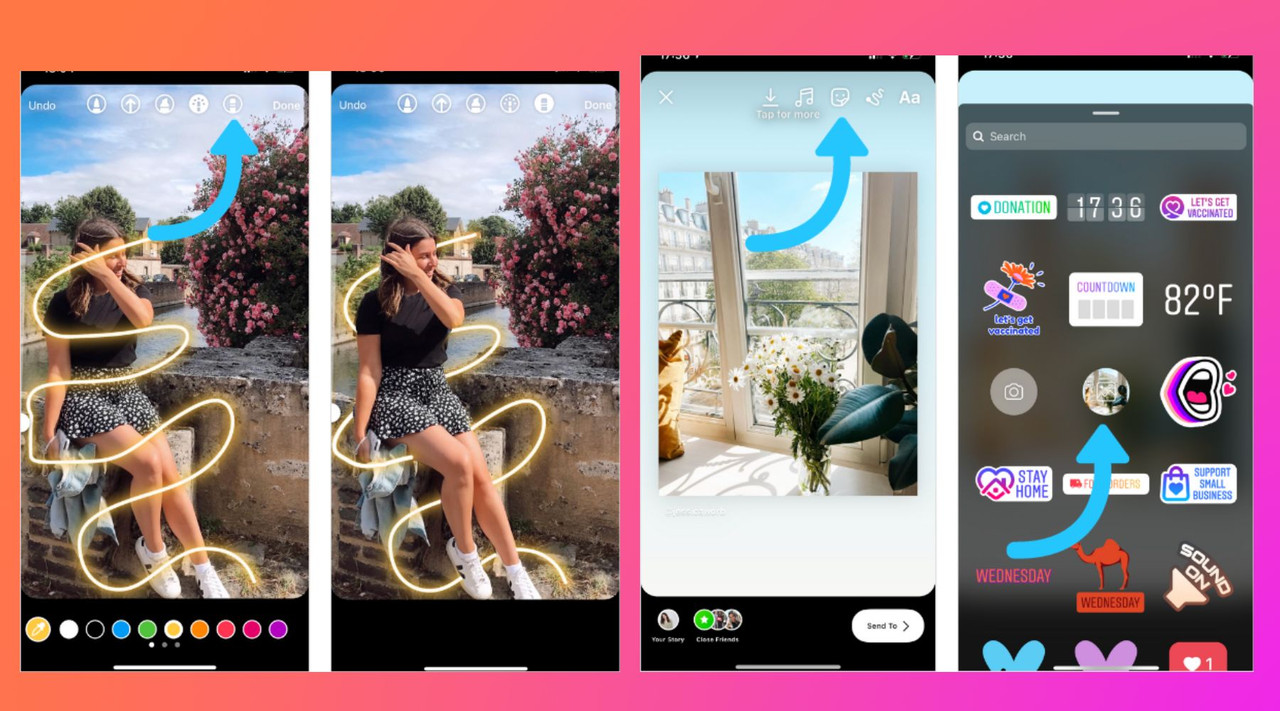 Another best feature of Instagram for business growth is Instagram Story. It helps promote your business in many ways if your posts do not get more likes or reach a larger audience. So you can highlight it for 24 hours by putting it on the story. This will lead to a re-interaction on your post. Plus, you can interact with viewers through Stories, bringing them directly to your inbox. Insta story is important in increasing profile visits and reaching more people. Also, you can use it for brand promotion. You can update your new post through the story, get audience reactions through the story, and see how many people have viewed your story.
Instagram Shop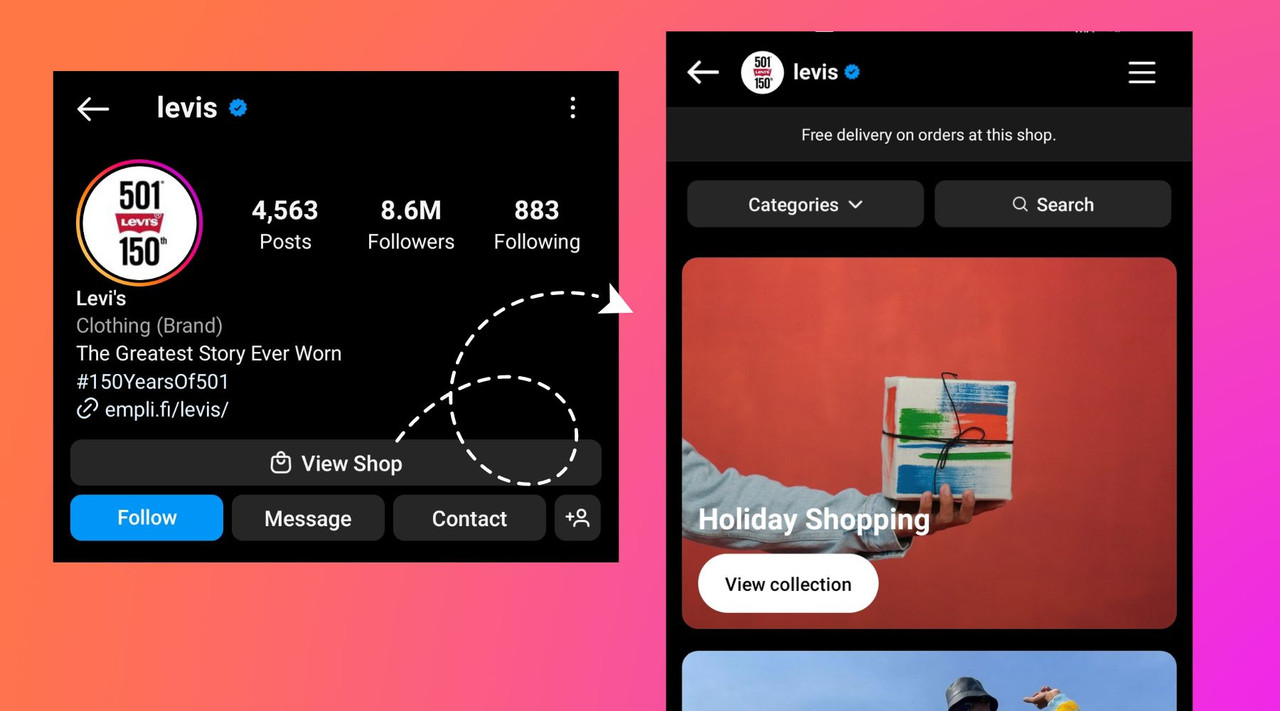 Best feature of Instagram is that it makes marketing a business online more effective and easier. Yes, we are talking about Instashop; you can easily see the products with complete details, explore the collection and buy the products easily. It allows businesses to showcase their product catalogues on Instagram and reach new customers. You can go to any brand's business profile and tap View Shop to see its shop.
There are many other benefits of Insta shop which play an important role in making your business successful. Nowadays, Instagram has become a major source of product discovery; users can easily reach your product through hashtag search. Insta Shop reduces marketing costs and attracts potential customers.
Instagram Story Highlights
As you know, the story is visible only for 24 hours and disappears afterwards, so it is not important! But Instagram Stories Highlights remain permanently displayed on the profile. If you want to keep an effective story visible for a longer period, you can add it to Story Highlights; by doing this, it will be visible even after 24 hours. It shows your highlights at the top of the profile so you can make a good impression on your followers, and they can make the most of it. Story Highlights are beneficial to showcase and promote the brand. It also helps new followers to know about your business.
Instagram Reels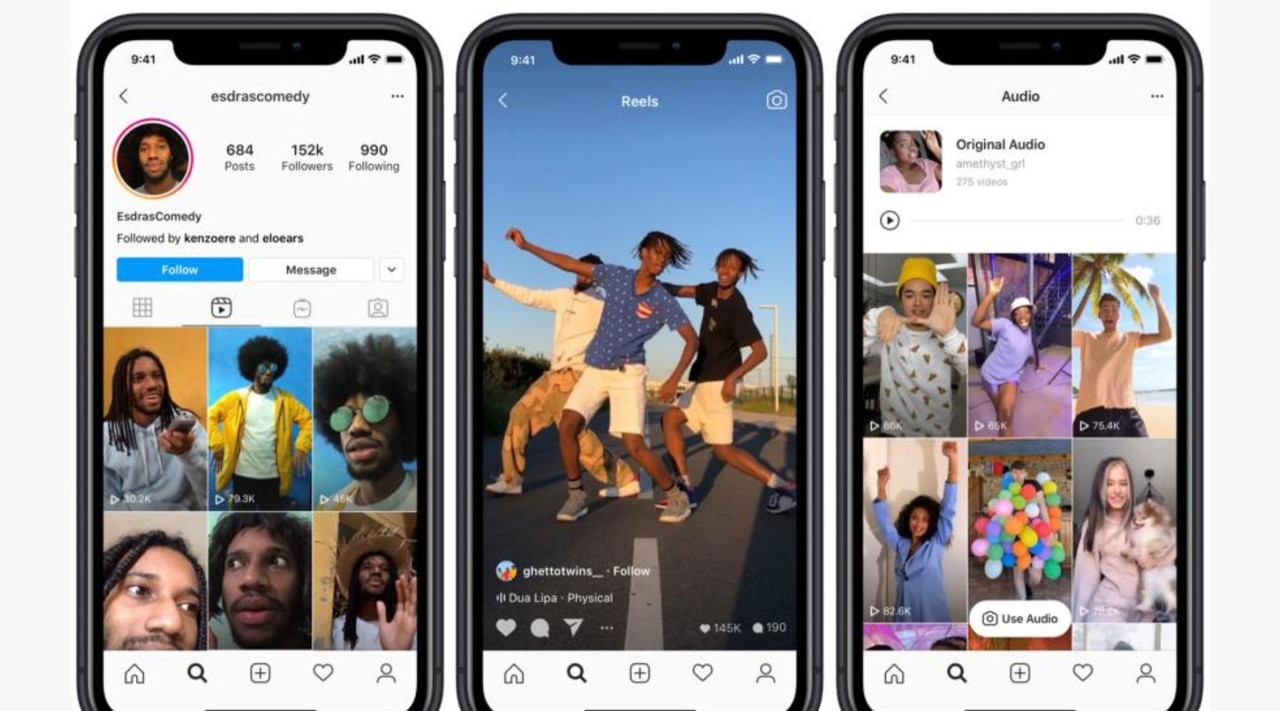 It is mostly seen that people on Instagram are more interested in watching videos than photos. Since people receive videos well, marketers can use them to showcase their brands and increase their reach. 15-30-second reels are becoming increasingly popular on Instagram, entertaining followers and encouraging them to share. You can record 30 or 90-second videos as you wish, add audio of your choice, and use filters and effects. Instagram gives you a lot of text, stickers, and editing options, with the help of which you can make the reel more attractive.
Many benefits of Insta Reels affect the business growth, such as with the help of Reels, you can reach a wider audience. Also, you can drive more traffic to your profile; when users like one of your reels, they are more likely to visit your profile to see the rest of your content. Insta Reels is the best Instagram features for Business growth and is also helpful for promoting your product and increasing brand awareness.
Conclusion 
Here, we have shared the top 6 Instagram Features For Business to help you make your business more effective and successful. If you use them professionally, they will help you increase your brand awareness and profile presence. Instagram is a great way to reach your target audience, connecting you with your real audience and allowing you to highlight your brand. If you have many followers, these features of Instagram can help you a lot.
As you know, people only accept as authentic what they already know. If you have a small number of followers, it may be difficult for them to trust your brand. If you have launched any new brand, you can easily Buy Instagram followers India. This will make your brand seem effective and trustworthy so that people will not hesitate to connect with you. "So increase followers and unlock the secret of Instagram success by indian followers wala.in."
Tags:
features of instagram business account
features of instagram for business
instagram features for business
instagram story for business
professional dashboard instagram