If you're paying $8 per month, you can now call people on Elon Musk's X/Twitter platform.
Have you ever participated in any debate on X/Twitter? Have you ever thought that you wish you could connect with this person through video and audio call formats?
Read More: How To Become Verified On Twitter [A Step-by-Step Guide]
You might get lucky if you pay Elon Musk $8 a month on X/Twitter, that is.
X means Twitter has launched its video and audio call feature in recent days, and users first started noticing the rollout on Wednesday evening.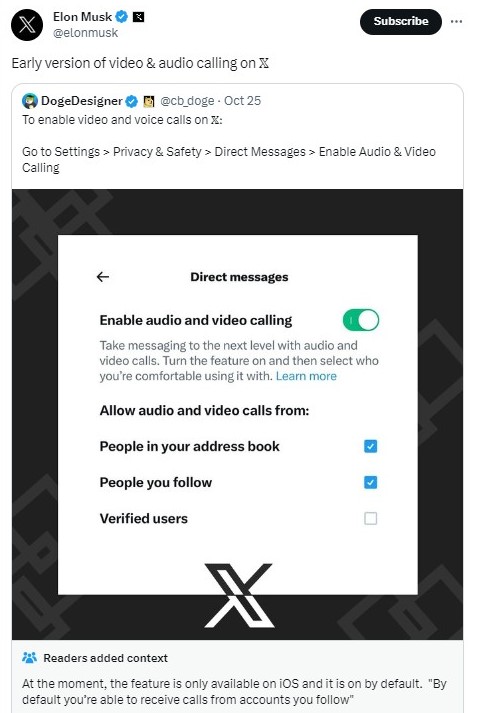 X/Twitter platform owner Elon Musk and CEO Linda Yaccarino both posted about this new launch to the audience. However, Linda Yaccarino also shared a screenshot, which shows the call feature in action.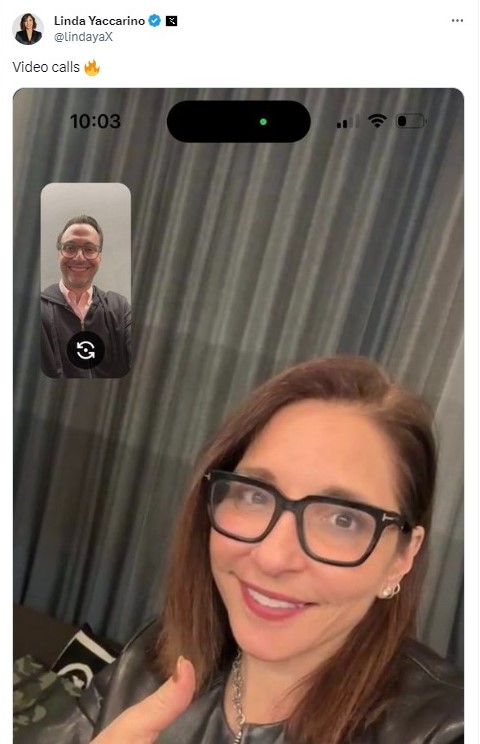 Note that allowing users to make calls is only available to users subscribed to Apart from this, customers who have not used this premium subscription cannot call anyone on the X/Twitter platform.
Users can make and receive X video calls without the need to subscribe to X Premium on the recipient's side. If X/Twitter users want to manage their call preferences, they can access call settings within the Direct Message settings page.
Read More: Instagram Story Par Views Kaise Badhaye
How To Call On Twitter/X
To make a call on Twitter/X, you must first have an X premium customer subscription, which allows users to access their direct message inbox easily. You can go separately to chat with any user, and there, you will now be provided with the phone icon. You can easily choose whether you want to make audio or video calls or not. If this is not happening, then you need to make sure that you have installed the latest version of the X app. Note that the calls feature is only available for iOS devices as of now, but Android is about to roll out.
It remains to be seen whether this feature will significantly impact X's struggling paid subscription service. Drawing from previous feature additions such as monetization, it is unlikely to attract new customers to a great extent.
However, a new feature may generate interest among users if you are going to call someone. So be careful: Musk points out that the feature is currently in beta, so don't be surprised if there are bugs.
Our Services: Buy Twitter Followers India, Buy Instagram Followers India