We love to choose Instagram for quality entertainment, on Instagram, you get content related to all types of moods. When we entertain with Instagram, our brain releases endorphins, hormones that make us feel good. Because today most people effectively use Instagram for their entertainment. And it is not surprising that the top famous Instagrammers are also in India, as there are 253.5 million active Instagram users in India. But we should also know who are the top famous influencers in India with the most followers.
So now let's talk about the top famous Indian Instagrammers with the most followers in India 2022. Then I want to tell you that Instagram has the largest audience in India. From this, we can understand how hard Indian users work on Instagram. However, when it comes to Instagram Influencers in India, everyone is becoming popular by creating Instagram reels. And after a few years of hard work, Instagram has become an Influencer. But we find it easy to say this thing, but it is not so much. The famous Indian Instagrammers we have told you about in this blog have reached this far by working hard.
| | | | |
| --- | --- | --- | --- |
| Name | Followers | Engagement Rate | Net Worth |
| Jannat Zubair Rehmani | 44.6M | 1.80% | 23 Crore INR |
| Sayyed Arishfa Khan | 29.5M | 0.63% | 7 Crore INR |
| Faisal Shaikh | 28.4M | 2.14% | 14 Crore INR |
| Riyaz Aly | 27.4M | 1.73% | 3.7 Crore INR |
| Rohit Zinjurke | 24.2M | 5.80% | 1 Crore INR |
Given below are the Top Famous India Instagrammers 2022 with Most Followers on Instagram:
Net Worth: 23 Crore INR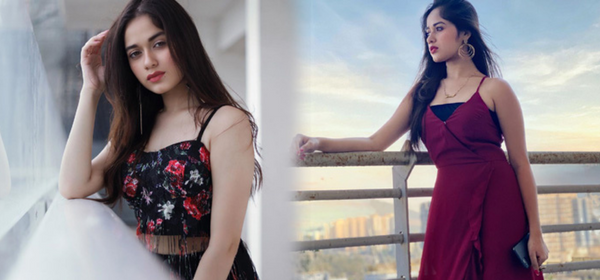 Jannat Zubair Rehmani has 44.6 million followers on Instagram and is an Indian TV personality, artist, and dancer who has also appeared in Hindi films and advertisements. She was born on 19 August 2001. From childhood, people started knowing him from Indian TV shows. We understand that many people on Instagram have followed Jannat Zubair very young age. Jannat has made herself more popular with her videos on TikTok, so today, she is number one on the list of Famous Indian Instagrammers. However, she has worked very hard and sacrificed to come here. If we also want to join the Indian female Instagram influencers list like her, we will have to work hard like her.
Net Worth: 7 Crore INR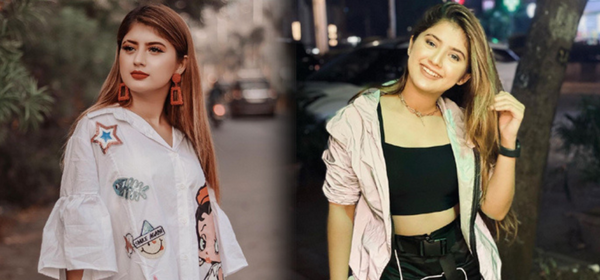 Sayyed Arishfa Khan has 29.5 Million Followers on Instagram, which comes second on the list of Famous Instagrammers. Arishfa Khan was born on 3 April 2003 in Mumbai. Today she is called India's actress and famous social media influencers in India. However, when TikTok was trending in India, Arishfa Khan was one of the most followed creators on Tiktok. She started her career with TikTok and has become an Indian Instagram influencer whom people like. Apart from this, Arishfa Khan also has a YouTube channel with 2.54M subscribers. In this, she uploads videos about vlogs and makeup tips related to her life.
Net Worth: 14 Crore INR
Faisal Shaikh, who became famous by the name of Mr. Faisu, will hardly be any person in the whole of India who does not know him. mr_faisu_07 has 28.4 Million Followers on Instagram Today, one of the most popular influencers in India is Faisal Shaikh, who excites people with his funny content. Apart from Instagram, he has a huge following on other social media. Today, Mr. Faisu has to sit with big celebrities in India. From this, we can guess the popularity of Mr. Faisu. Faisal Shaikh has worked very hard to reach here to win people's hearts with his Instagram reels. However, he is a famous Indian influencer who first reached millions of followers on TikTok. Today he has 7 more friends who are Instagram Influencers like him.
4. Riyaz Aly – (@riyaz.14)
Net Worth: 3.7 Crore INR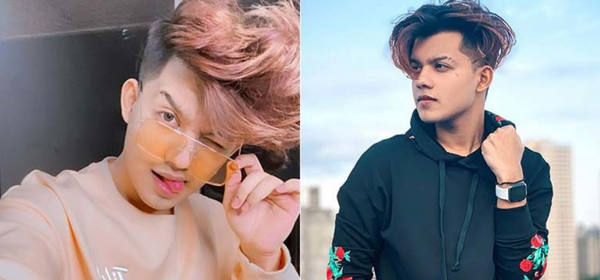 Riyaz Aly has 27.4 Million followers on Instagram and is just a lip-sync artist. He became so popular by making videos on TikTok at a young age that no one could imagine. However, after the closure of TikTok in India, he started uploading reels on Instagram; today, he has a lot of followers on Instagram. That's why Riyaz is number four of our Famous Indian Instagrammers. He is more in discussion on Instagram than his cuteness and entertaining videos. Riyaz Aly has earned a lot of names inside India, and the followers are still increasing on his Instagram so that we can guess his fan-following.
5. Rohit Zinjurke – (@rohittt_09_)
Net Worth: 1 Crore INR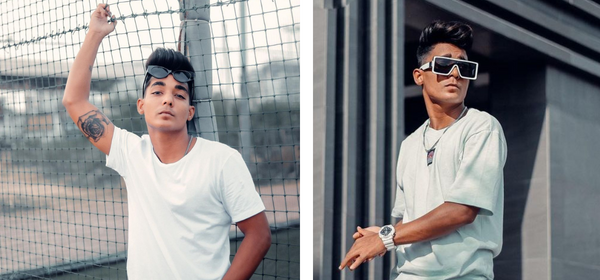 Rohit Zinjurke has 24.2 Million Followers on Instagram; Rohit Zinjurke is also one of the famous Instagrammers named "Reaction Boi". As of now, no one likes him to create his content on Instagram. Rohit Zinjurke, who lives in Chawl, a small village in Gujarat, uploaded videos on TikTok. Today he has earned the name Influencer, Model, and Actor in India. Rohit has a very interactive audience on Instagram, with an average engagement rate of 5.8%. If we talk about the average, his Instagram post gets 7M views, 1M likes, and 18K comments, which is much more than the influencers mentioned above. Because people in India are huge fans of Rohit's acting, many views, likes and comments come on his post. Rohit Zinjurke has put in a lot of hard work and travel to become famous.
Conclusion
So, above, you have been told about Top Famous Indian Instagrammers. After knowing this, you, too, must have got the urge to increase the followers on your Instagram. But doing this is not as easy as we feel. For this, we can increase our Instagram followers according to our own by using social daddy services.
However, to increase your followers in less time, you can improve your Instagram followers by taking Buy Instagram Followers India. By doing this, you will also be able to popularize your account like Instagram Influencers.